Office of Research
Researchers among the faculty and students at the College of Nursing, MUSC are attaining national recognition as nurse scholars focused on vulnerable populations. Our faculty is known for a wide range of funded work including population-based interventions to reduce disparities in diabetes and stroke outcomes, HIV risk reduction, technology-leveraged treatments for depression and post-traumatic stress disorder, physiological investigation of thermoregulation in the formation of vascular ulcers and surfactant utilization in fragile newborns. We are the recent recipient of a P20 Center Grant from the National Institutes of Health (NIH) that leverages technology and bioinformatics to develop community-based interventions for pain and fatigue. The commonality all our researchers share is a dedication to changing the lives of citizens of South Carolina and beyond, while educating the next generation of nurse researchers.
The Office of Research works to increase the college's externally funded research productivity through a solid infrastructure that supports grants administration, writing and editing of proposals and publications, financial management, and methodological support. Working within the only academic health sciences center in the state, we create collaborative research alliances with colleagues in other colleges as well as access university-wide infrastructure, such as the Department of Public Health Sciences (formerly the Department of Biostatistics, Bioinformatics, and Epidemiology, or DBBE) and the MUSC NIH funded clinical translational research award center SCTR (South Carolina Translational Research).
Our faculty has active peer-reviewed research programs supported by the NIH, AHRQ, Department of Defense, Department of Veterans Affairs, National Institute of Justice, Archstone Foundation, Duke Endowment, The American Heart Association, PCORI, S.C. Department of Public Safety, U.S. Department of Homeland Security, and S.C. Spinal Cord Injury Research Fund. We join colleagues across campus in being rated within the top 100 universities in the country by having over $284 million in extramural funding, with $100 million from the NIH.

Ranked No. 16 in the nation for NIH funding, research takes a prominent role in the College of Nursing. We believe that to achieve our college's mission, to change lives, we must create a community of nurse scholars who include both nursing and inter-professional research in our education and practice. The Office of Research allows integration to occur by facilitating the research endeavors of our faculty and students through building an environment that encourages productivity and scholarship. We welcome you to contribute to that effort!
Quick Links
Centers
Current Funded Projects
Faculty Research Interests
Funding Opportunities
NINR-Funded P20 Symptom Self Management Center
REACH Sea-Ceed
Research Resources
Research Services
TACHL
Contact information:
Associate Dean for Research
and Professor
843-792-4602
kelechtj@musc.edu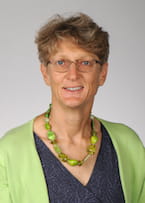 Biostatistician
Associate Professor
843-792-3997
Fax: 843-792-1741
muellerm@musc.edu
Research Associate
843-792-7568
Office: 407
mizzelm@musc.edu 
Research Instructor
843-792-8068
Office: 501
muzzy@musc.edu 
Research Associate
843-792-2059
Office: 425
madisett@musc.edu  
Raquel Vining
Grants Administrator
843-792-4620
Office: 310
Fax: 843-792-4645
vining@musc.edu