Simulation
Mission/Vision
The Simulation Program, in alignment with the College of Nursing mission and vision, aims to take "nursing education higher" by using best practices simulation to graduate exceptional nurses. We aim to provide a safe environment for learning psychomotor and critical thinking skills as well as connecting didactic learning with clinical learning. The Simulation Program utilizes a skills lab on the third floor at the College of Nursing and the Healthcare Simulation Center on the first floor of the building. Additionally, students may have virtual simulation experiences online or with standardized patients. A telepresence robot allows instructors to remote into the simulation experience or classroom.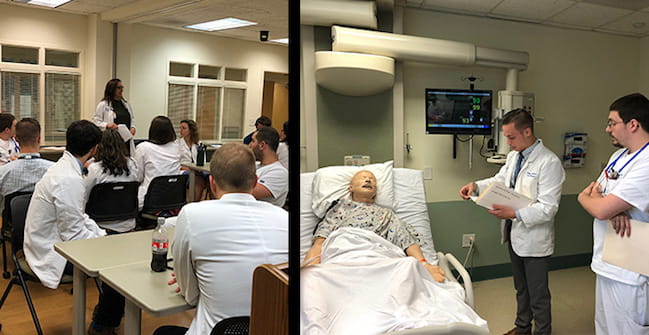 Dr. Melanie Cason, Ph.D, RN
CNE Director of Simulation 
 
Sarah Screws, MSN, RN, PCCN 
Simulation Lab Coordinator
Simulations are developed, facilitated and evaluated based on the International Association for Simulation and Clinical Learning (INACSL) Best Practice Standards for Simulation.
Promoting Excellence and Reflective Learning with Simulation (PEARLS) is the standardized debriefing method used with students in the post-simulation debriefing process.
Progressive use of the Lasater Clinical Judgement Rubric (LCJR) is threaded throughout the Simulation Program to allow students to self-reflect and constructively provide feedback after simulations.
The Simulation Program relates to Kolb's theory of Experiential Learning when planning and implementing simulations throughout the ABSN program.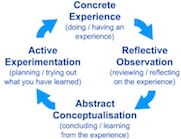 The Simulated Interdisciplinary Rounding Experience (SIRE) promotes the collaboration of students from the College of Nursing, College of Medicine and College of Pharmacy. This experience was designed to help students to practice communication, clinical decision making, and interaction with other disciplines prior to graduation. Prior to the simulation experience, students attend a TeamSTEPPS training workshop to practice the essentials of communication within a team. SIRE helps to increase the comfort level of interdisciplinary communication by practicing in a safe simulated environment.