Message from DNP Director
The Online Doctorate of Nursing Practice (NDP) in Executive Leadership is a practice focused doctoral degree designed to prepare nurse leaders in executive roles. The DNP is the degree of choice for those who wish to impact quality and safety in healthcare, create new models of care to assure population health, and serve in executive roles where financial and business intelligence acumen are critical. This degree focuses on the utilization of research literature as a framework for process improvement in quality, safety, and the cost of care. The DNP graduate will be able to lead in a rapidly changing healthcare environment. The DNP degree at MUSC affords the graduate opportunities to chose their area of focus. For those interested in a course of study with a focus on providing primary care we offer Adult/Geriatric, Family and Pediatric primary care nurse practitioner, or for those with an interest in (upper level management) we offer the Nurse Executive program. The College of Nursing has been preparing expert professionals for over 125 years with a tradition of nursing excellence. We are dedicated to preparing leaders who will shape the healthcare of tomorrow.
 "The DNP Nurse Executive program is not accepting applications for admission at this time." 
Catherine O. Durham, DNP FNP
Director of Graduate Programs
Lead, Nurse Executive Leadership and Innovations program track
Assistant Professor
durhamc@musc.edu
Telephone 843-792-3585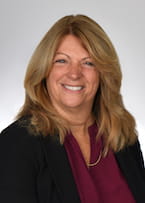 Donna Reinbeck, PhD, RN, OCN, NEA-BC
Lead Faculty
Telephone843-792-4615