Veterans Affairs Nursing Academic Partnership
Description of Partnership
The Veterans Affairs Nursing Academic Partnership (VANAP) was established in 2007 as a five-year pilot program to facilitate stronger and mutually beneficial partnerships between the Department of Veterans Affairs (VA) and Schools of Nursing (SON). The VA Nursing Academy incentivized the development of new models of academic partnerships based on strong and trusting relationships, shared faculty and trainees, innovation in education and patient care, and an emphasis on scholarship and inquiry.
The VA cohort is a group of 8 MUSC nursing students that will have their clinicals for Foundations in Nursing, Medical Surgical Nursing I & II, Mental Health Nursing, and Community Nursing at the Ralph H. Johnson VA Medical Center. The clinical instructors for this VA cohort will be experienced VA faculty from the nursing academic partnership. Students in this cohort should have a strong interest in veteran centered care. If you are interested in being in this select VA cohort, please complete the simple questionnaire. 
Sign-up: Click here
The Ralph H. Johnson VAMC is one of only 14 VAMC's in the nation offering this 12-month nurse residency program. The Charleston Post Baccalaureate Nursing Residency (PBNR) program, in partnership with Medical University of South Carolina (MUSC) College of Nursing, has been developed to help newly graduated nurses transition from entry-level, advanced beginner nurse to competent professional nurse who provides safe, quality care. The Charleston PBNR is a highly competitive 12-month paid ($55,000/year with benefits) nurse residency program that includes didactic and clinical opportunities throughout the entire Medical Center. 
Requirements
Must be a U.S. Citizen
Graduated from a CCNE or NLN accredited nursing program with a BSN (3.5 GPA)
Have no RN experience
Obtain current, unrestricted RN license
Proficient in both spoken and written English
Pass VA pre-employment medical exam and drug testing
The federally funded nurse residency program at the Ralph H. Johnson VAMC is accredited by the Commission on Collegiate Nursing Education (https://www.aacnnursing.org/CCNE).

The VALOR summer internship is a highly competitive paid learning opportunity at VAMCs. 
Eligibility
Enrolled in an accredited (NLN or CCNE) Bachelor of Science nursing program with a minimum of 3.0 GPA on a 4.0 scale.
Nursing students must be rising seniors (completed/in the process of completing their junior year)
Must work a minimum of 400 hours during summer months and complete an evidence-based project
The student nurse technician program is a highly competitive opportunity for BSN nursing students to gain additional experience in healthcare through the delivery of care to complex and acute care patients. 
Eligibility
Enrolled in a baccalaureate nursing program accredited by the National League for Nursing (NLN) or the Commission on Collegiate Nursing Education (CCNE)
Completed at least one foundation/medical-surgical course within their nursing program
Must have a current BLS certificate
Must work a minimum of 8 hours per month
The Transition to Practice (TTP) program is a 1-year program designed to assist the post-graduate nurse in the transition from entry-level to advanced beginner.

Eligibility
LPN's finished with their RN degree (ADN or BSN)
No RN experience
Identified and hired by facility
Hiring for Medical/Surgical unit only
Internal candidates are given preference
Faculty
Fharen Grant
Ms. Grant is a MSN prepared nurse with over 9 years of nursing experience, primarily in Medical Surgical Nursing. She has certifications in Medical Surgical Nursing and Clinical Nurse Leadership. Ms. Grant strives to make an impact in nursing practice at the bedside.
Erica Grate-Simmons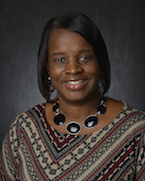 Erica Grate-Simmons graduated from MUSC's College of Nursing with her Bachelor's Degree in Nursing in 1996 and earned her Masters of Science in Nursing Education in 2004. She was an adjunct clinical faculty member at MUSC's College of Nursing from 2003 - 2009 and has experience in each of the undergraduate courses. Ms. Grate-Simmons has a strong background in Pediatric Cardiology and Mental Health nursing. Since, June 2009, she has been working at Ralph Johnson VA Medical Center as a member of the VA Nursing Academic Partnership. She also is the coordinator for the VA Learning Opportunity Residency Program (VALOR).
Joshua Larsen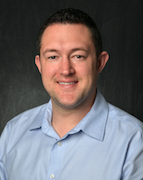 Prior to receiving his BSN from the MUSC CON in 2013, Josh served in the United States Air Force on active duty for 6 years and in the reserves for 3 years. He was selected as one of the first cohorts for the Post-Baccalaureate Nurse Residents at the RHJ VAMC. Post-residency, he worked full-time as a staff nurse in the mental health unit and earned his MSN in Nursing Education from Charleston Southern University in 2015. He then worked as a staff nurse educator before accepting a position as a full-time Clinical Faculty member of VANAP. Mr. Larsen teaches both Mental and Population Health.
Joye Onorato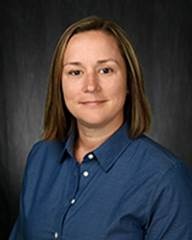 Joye Onorato is a SC native with over 20 years' experience as a Registered Nurse. Mrs. Onorato completed her Baccalaureate degree in 1999 from the Medical University of South Carolina and in 2009 received her Master's degree in Nursing Education from South University.  Ms. Onorato's 20 years of nursing experience is comprised of both clinical nursing, with a speciality in Emergency Nursing, and academia.  She has served as Instructor of Nursing, Assistant Professor of Nursing, Director of Nursing and most recently Nurse Manager of Nursing Academic Education at the Ralph H. Johnson VA Medical Center.
Kirstin Pennington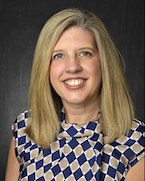 Kirstin Pennington has been a full-time clinical faculty in the VA Nursing Academic Partnership since 2016 and has been an employee of the Ralph H. Johnson VA Medical Center since 2009. She received an MSN from Excelsior College, an ADN from Trident Technical College and a BS in Health Administration from Winthrop University. She is a certified Medical-Surgical nurse with ten years' clinical practice at the bedside. In addition to her education responsibilities in VANAP, Ms. Pennington is a member of the American Holistic Nursing Association and a strong promoter of self-care and holistic nursing practice; a VA certified mentor trainer; and a consultant for the VA's Ethics Service.
Lisa Webb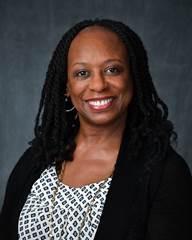 Lisa Webb has over 30 years of clinical experience in critical care and emergency medicine. She has a master's in nursing science from Charleston Southern University with a concentration in nursing education and a PhD in nursing science from the University of South Carolina. Her research interest is improving the quality of life for cancer survivors with a special emphasis on a lung cancer survivorship.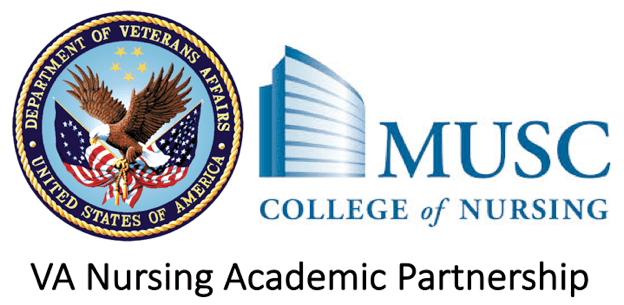 Berry S. Anderson, PhD, RN
MUSC, College of Nursing VANAP Academic Program Director